What are your pamper party prices?
The basic Lollipops party package starts from £150 for up to 6 girls (including the birthday girl), then £10 per child after that. We would suggest a maximum of 12 girls, however we can cater for more by providing additional L&L staff. Please call us to discuss.
This price includes everything listed in our pamper party packages. If you wish to order extras with your party package - such as the candy ferris wheel or pink awning (weather dependant), have a look at our party extras page. A £50 non-refundable deposit is required to secure your date and to book your party.
Where is

Lollipops

& Lipstick based?
We are based in Bexley on the North Kent/South East London Borders. Depending on your location, we may charge extra to cover travel time and mileage. Please contact us for more information.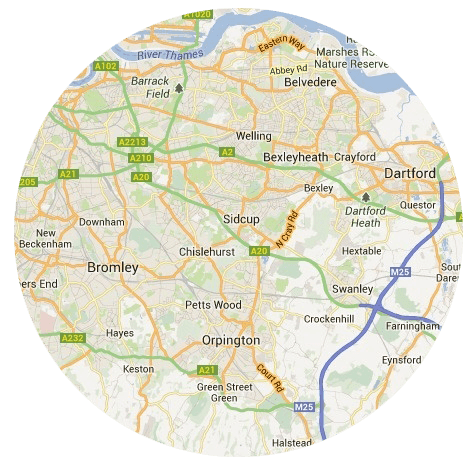 How long do your parties last?
Our pamper parties are 2 hours long. We will arrive about 30-40 minutes beforehand to set up and will need
15 minutes to tidy up afterwards.
What about the legal stuff?
All of our staff are DBS/CRB checked, we have full public liability insurance and relevant food and hygiene safety certificates.
How do I book?
Just fill in our easy booking form and let us organise the rest.
Do I need to pay a deposit?
A deposit is required to secure any party. This must be paid within one week of making the booking. If a deposit is not received within this time frame we reserve the right to cancel the booking (but with notice from ourselves either by email or phone).
What happens if I need to cancel my party?

If you choose to cancel the party the deposit is non-refundable. We are more than happy to reschedule a party with 48 hours notice, providing we are able to accommodate you on your chosen date.

Do you need to know how many children are at my party?
We will contact you a few days before the party to confirm final numbers as we need a few days for our preparation. If the number of children changes for any reason, please let us know as soon as possible. For last minute cancellations that are not communicated to us at least 48 hours beforehand, we will charge £10 to cover the cost of our preparation.
Can I do food at the party?
The party is 2 hours long and it is up to you if you want to include food in that time or after we leave. We can easily adapt the party and will ask you on the day what you plan to do. We would normally allot 15 minutes for food as we need plenty of time to do the games.
What do I need you to supply on the day?
You will need to provide us with a table for the craft activities (we do have table coverings but you are welcome to provide your own) and access to a sink with hot water for the foot spas. We prefer to keep the party contained in one room if at all possible, but can split between two rooms if there is not enough space.
We do have a lot of equipment to carry in, so we are really grateful if you could leave us a space on your drive or ensure there is available parking outside your property. Please let us know in advance if there is any restrictions on parking or access.
Can younger siblings join in the party?
Younger siblings of the birthday girl (aged between 2 – 4) can join in the party for free. However, we only prepare for the exact number of girls confirmed with us so if you require us to bring an extra cup cake and party bag for them we would charge an additional £5 per child for this. Please let us know in advance if you would like this.
Do you do any extras?
We have lots of "extras" to make your party even more special such as our hot pink gazebo to host the party in the garden, a "mocktail" fountain with juice, large sweet cones, chocolate fondue, a candy ferris wheel filled with sweets and a candy floss machine with unlimited candy floss. We also have a new Selfie Pod with unlimited photos - perfect for guests to take home a momento. Please see our party extras page here for further details on prices and how to book. Please give us at least a week's notice for order of any of our party extras which are subject to availability.
If you order the gazebo for a party and we are unable to use it due to the weather you will not be charged.
How do I pay?
We require a £50 deposit to secure the booking and the balance is payable on the day either by cash or in advance by bank transfer. Once numbers are confirmed (about a week before the party) we will email you an invoice as confirmation of the balance due. If the party is further than 5 miles from Sidcup then a charge will apply. This will be detailed on the invoice.
And lastly…
Our mission is to give your daughter her best party ever.
If for some reason you are not totally satisfied please let us know and we will do our utmost to rectify the situation.
Hopefully, you will be delighted with the party and if this is the case, we would be so grateful if you could write a short comment on our website or Facebook page, or if you could tag us into some photos on your Facebook page that would be great!